Cyjax helps companies build effective threat intelligence solutions to tackle the ever-growing number of digital threats that organisations and people face today.
History
Cyjax was formed in 2012. Working closely with the financial sector, we developed technologies and methodologies to help stem the advance of digital threats impacting banks and consumers around the world. We quickly established ourselves as a leading provider of cyber threat intelligence capabilities across all industry verticals, a journey we continue today. Cyjax is built on its own growth and remains wholly owned by its founding members in the UK.
2012
The journey begins
The journey began in a Word document, delivering weekly reports and summaries to a select list of individuals at companies such as EDF Energy and BT.
2013
The first platform was built
In early 2013 we built our first threat intelligence platform. It was assessed as cutting-edge, and was immediately adopted by every member of the CSIG banking group.
2014
Maturing our approach
In 2014 we hired our first seasoned tech-space CEO to help develop a business strategy that would enable us to mature and compete with competitors in this space.
2015
Expected growth arrived
2015 saw a growth in the number of organisations subscribing to our service. Outside of government, every customer was a Fortune 500 member.
2016
The second generation
In 2016 we consolidated the growth of our previous years with the addition of a number of senior management staff recruited from Fortune 500 companies.
2017
Awards and accolades
2017 was a year of industry recognition. We won multiple awards for excellence in threat intelligence, and Cyjax was recognised as a leading provider in this industry.
2018
Technological innovation and business evolution
In 2018 we released a new digital intelligence technology platform, demonstrating cutting edge technology. A new CEO was in position and business development accelerated.
2019
Here we are today
A extremely successful year for Cyjax - doubling our customer base, tripling our headcount and working on some of the world's most exciting innovation and modernisation projects in our space.
Awards & Accreditations
Cyjax continuously strives to achieve the highest standards in compliance and information security for ourselves and our customers. We are the proud recipient of internationally accepted standards and acclaimed awards recognising our innovation, talent and customer successes.
ISO 27001
International Standard for Information Security.
Crown Commercial Service Supplier
Official supplier to the UK Government.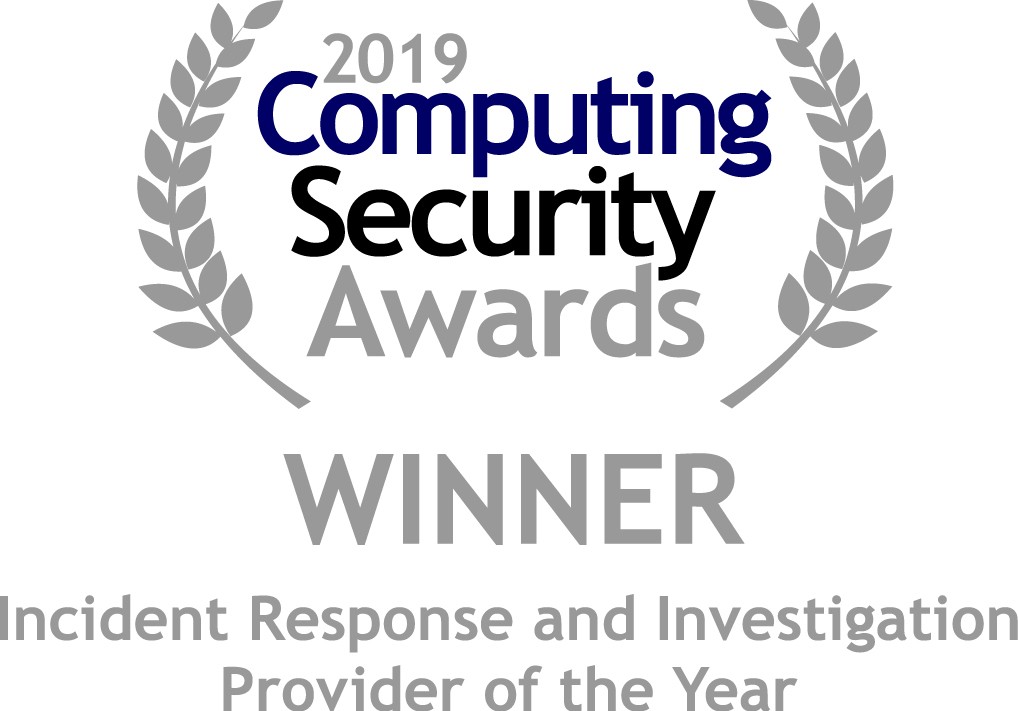 Incident Response & Investigations
Voted IR & Investigations Provider of the year in recognition for our team's work in dealing with some of the most complex and demanding breaches.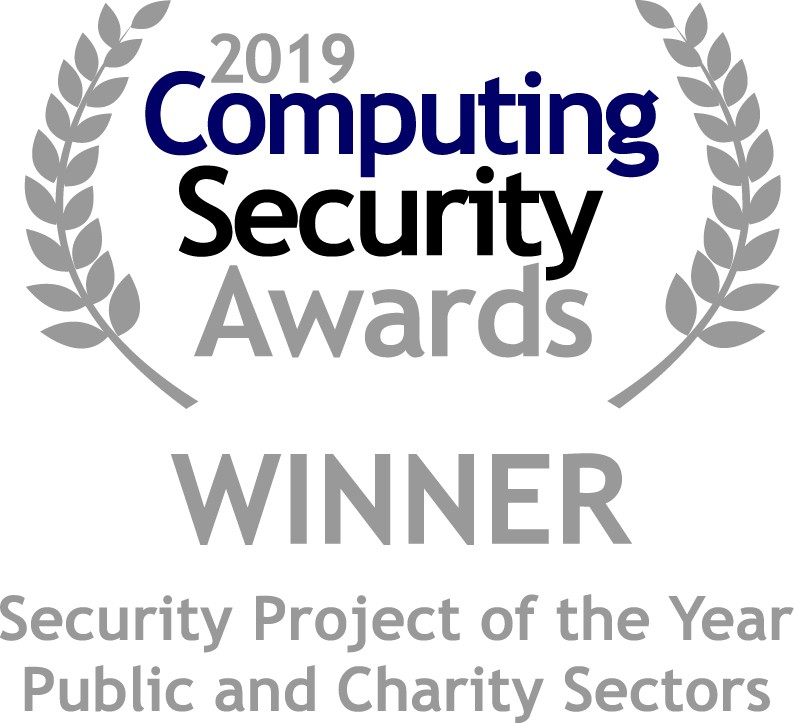 Security Project of the Year 2019
In recognition for our collaboration with Stop The Traffik and a hard hitting investigation into the darknet and how its used in the world of human trafficking.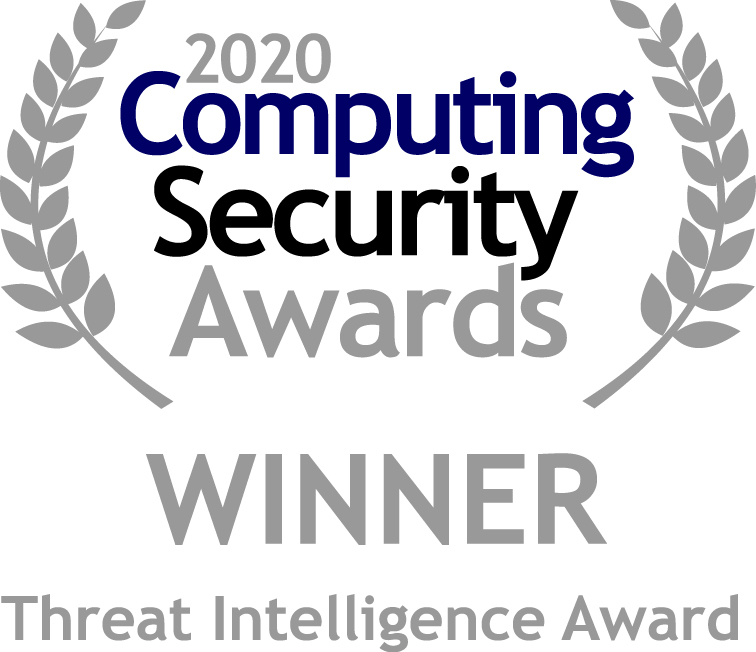 Threat Intelligence Company of the Year
Voted Cyber Threat Intelligence company of the year 2020.
Threat Intelligence Company of The Year
Voted Cyber Threat Intelligence company of the year 2018.
Education & Training (Oxford University)
Voted Education & Training Provider of the year for our work with Oxford University and the Centre for Doctoral Training in Cyber Security.
Threat Intelligence Company of the Year
Voted Cyber Threat Intelligence company of the year 2017.
Security Project of the Year (Private Sector)
In recognition of our Live Intelligence and Darknet scanning services during the aftermath of the Borussia Dortmund coach attack.
Meet the team
At the forefront of our company is a team of exceptional individuals, each successful in their own right, passionate about what they do, and driven to achieve greater things. Meet but a few of them below…
Kevin McMahon
Chief Executive Officer
Founder of
 Cyjax with over 20 years of experience
Kevin is the visionary behind the Cyjax Threat Intelligence Portal and has been instrumental in developing our world-class incident response strategy, both of which have been deployed within some of the world's leading enterprises and government agencies. Kevin and the team have developed cutting-edge technologies designed specifically to analyse Threat Intelligence in Incident Response, and this has been deployed to assist major enterprises, law enforcement agencies, leading insurance companies, and legal firms.
Adam Grant
Chief Financial Officer
Experienced finance director with experience in acquisitions, business partnering and funding
Adam is a chartered accountant with Big Four experience in audit and due diligence. Prior to Cyjax, Adam worked in corporate finance for an international conglomerate, and was most recently finance director at a large SME in Amsterdam.
Ian Thornton-Trump, CD
Chief Information Security Officer
Ex-Canadian Military Intelligence, Police, and Public Affairs Officer - CEH, CySA+
Ian has 20 years of experience in IT and security, with service in the Canadian Military and Royal Mounted Police. An active and outspoken member of the global information security community, Ian is and frequently quoted in major publications.
Davide Simoncelli
Chief Technology Officer
The driving force behind Cyjax's proprietary technology
Davide is a founding member of Cyjax. He has worked on some of the most advanced technological concepts in our space and consistently pushes development to new levels. Davide is multi-lingual in both code and the spoken word.
Louise Cook
Chief Compliance Officer
Former Domestic Extremism and Threat Intelligence Analyst
Louise has been with Cyjax since 2013, rising through the ranks from Analyst to Chief Compliance Officer. She brings a wealth of knowledge and experience developed over a varied career in finance, local government, policing and with the Probation Service. Louise is now responsible for driving our risk and compliance program.
Daniel Ostlund
Head of Technical Operations
Tech Ops specialist with focus on forensics and incident response
Daniel has been at Cyjax since the beginning, and has pioneered many of the operational methodologies that helped to define the services we offer. Today, Daniel provides support across the business with a particular focus on forensics in our incident response division. He also lends his extensive knowledge to our ongoing research and development activities, assisting in the technologies we build.
Alan Thomas
Senior Sales Executive
10 years of experience now driving our customer acquisition programme
Alan has over 10 years of experience in delivering high-level customer service and project management. His attention to detail and flexibility ensure that clients are given the information and guidance they need to build and select the perfect solution to their requirements.
To discuss your security options or report an incident or breach, get in touch. We're here 24/7.