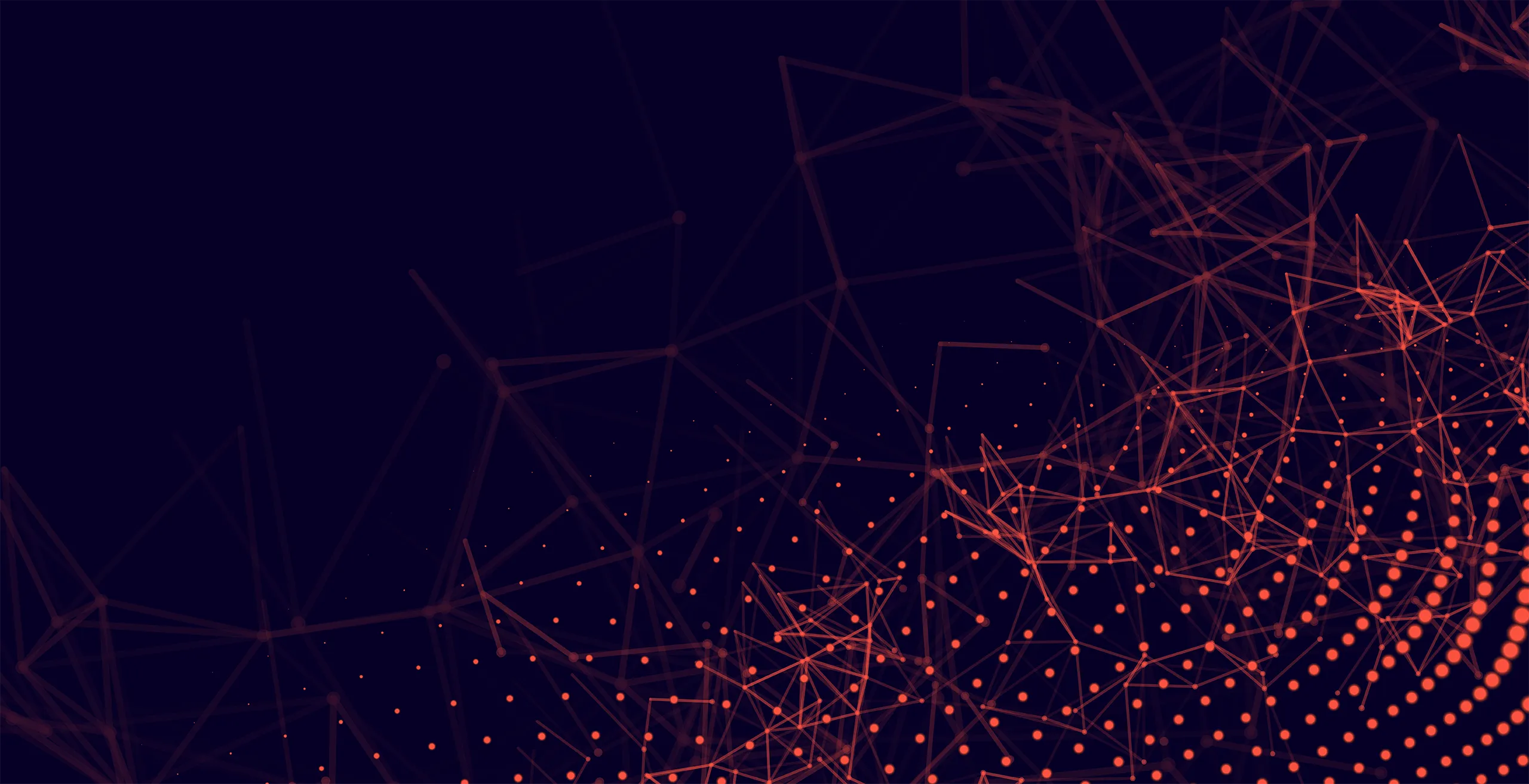 Last updated 14/03/2023
1. Introduction
This policy covers the use of personal information that CYJAX collects when you visit this website and blog.
2. Who we are
CYJAX is a Digital Threat Intelligence company that provides businesses with Threat Intelligence and alerting. We collect publicly available information from varying sources, enabling us to provide consultancy and advisory services to clients about the risks they face, and to ensure their critical assets are secured. We do this through technologies designed to perform both automated and manual sourcing of threat intelligence information, alongside advanced analytic features that enable business entities to conduct analysis and generate outputs in the form of alerts, reports, or data feeds.
CYJAX is dedicated to ensuring that all personal data is handled, stored, and processed in compliance with statutory and regulatory requirements.
Our registered office is: The Old Chapel, Union Way, Witney, Oxon, England, OX28 6HD
CYJAX is registered with the United Kingdom Information Commissioner's Office (ICO) under reference ZA053004, as required by UK (United Kingdom) legislation.
We have appointed a Data Privacy Manager who is responsible for overseeing questions in relation to this privacy notice. If you have any queries about it, including any requests to exercise your legal rights, please email our Data Privacy Manager at privacy@cyjax.com.
2.1. EU (European Union) Representative
As we do not have an establishment in the European Union ("EU"), we have appointed a representative based in Ireland, who you may contact if you are located in the EU to raise any issues or queries you may have relating to our processing of your Personal Data and/or this Privacy Notice. Our EU representative is Data Protection Limited, located at 2 Pembroke House, 28-32 Upper Pembroke Street, Dublin, Ireland D02 EK84. Our EU representative can be contacted directly on 00 353 1 447 0402 or at cyjax@willansdps.com.
3. Collection of Personal data
We collect personal data from you for one or more of the following purposes:
To fulfil a contract that we have entered into with you or with the entity that you represent. In these circumstances it may be your entity, rather than yourself, that has provided us with your personal data.
To provide you with information that you have requested or that we think may be relevant to a subject you have demonstrated an interest.
To initiate a contract and/ or commercial transaction with you or the entity you represent for the purchase of one of our products.
To ensure the security and safe operation of our websites and underlying business infrastructure and understand visitors' usage of our website.
To manage any communication between you and us.
As a visitor, you do not need to submit any personal information to use our website. Certain areas of the site allow you to provide us with personal information for purposes such as communicating with us, gaining access to view protected and secured content, or requesting communications about specific areas of interest.
3.1. Technical information
To ensure that each visitor to any of our websites can use and navigate the site effectively, we collect the following:
Technical information, including the IP (Internet Protocol) address used to connect your device to the Internet.
Your login information, browser type and version, time zone setting, browser plug-in types and versions.
Operating system and platform.
Information about your visit, including the URL (Uniform Resource Locators) clickstream to, through, and from our site.
Our Cookies Policy is available here.
In section 8 below, we identify your rights in respect of the personal data that we collect and describe how you can exercise those rights.
4. Lawful basis for processing personal data
When you supply any personal information to us, we have legal obligations towards you in the way we use it. We will always ensure that whenever personal data processed, industry standards and legal requirements are maintained.
The table below describes the various forms of personal data we collect and the lawful basis for processing this data. We have processes in place to make sure that only those people in our organisation who need to access your data can do so. Several data elements are collected for multiple purposes, as the table below shows.
When we process data on the lawful basis of legitimate interest, we apply the following test to determine whether it is appropriate:
The purpose test – is there a legitimate interest behind the processing?
Necessity test – is the processing necessary for that purpose?
Balancing test – is the legitimate interest overridden by the individual's interests, rights, or freedoms?
Purpose for collection
Data collected
Reason for collection
Information category
Lawful basis for processing
Data shared with
Retention period
Fulfilment information
Threat Intelligence Service Provision
Name, company name, job title and email address
To create and provide access to the Digital Threat Intelligence Platform
User credentials
Contractual Performance
Internally and Business entity you are a member of
1 month following end of contract
Prevent & mitigate cyber threats
*Name, telephone, address/location, and email addresses, contact details, aliases, social media accounts, financial information e.g. credit card information, photographs, DOB
* To provide Threat Intelligence services to clients to enable risk management to their business and potentially fraudulent activity
Personal data – Open source on internet and dark net
Contractual Performance, Public interest & Legitimate Interests
Internally and with clients
3 years
Transactional/invoice Information
Name, and physical business: address, email address, telephone number, bank account & details / payment information
To process payments and associated documentation for the Services provided to your organisation and to ensure any issues can be dealt with. For accounting, VAT and taxation purposes should any contractual legal claim arise
Transaction/ invoice details
Contractual performance
Statutory obligation
Legitimate interest
Internally & Professional advisors
7 Years
Security
Technical informationIP addresses, login information (where applicable),
To protect our websites and infrastructure from attacks and threats. To understand user behaviour on the website. To enable trouble shooting. To collect statistics of website usage
Security information
Legitimate interest
Internally
12 months
Communications and account servicing
Names, contact details
To communicate with you regarding the service and new products.
Personal data -Contact information
Contractual Performance
Internally and CRM provider
3 years following end of contract
Marketing and sales
Name, contact details
To communicate with you regarding our services and provide articles that we believe will be of interest with you
Personal data – Contact information
Legitimate Interest
Internally and CRM provider
2 years
*We collect open-source information published on the internet and darknet in order to supply our clients with threat intelligence services. As part of this we may capture any information relating to individuals which has been made publicly available. However, we do not specifically target the collection of information relating to members of the public. The processing of this information enables our clients to be:
Aware of vulnerabilities or exploits targeting them, ensuring they keep their networks secure
Aware of data breaches either directly impacting them or third parties
Protecting their critical assets
Preventing PII-enabled attacks against them or their customers
Aware of exposure of employee, or customer information
Aware of direct threats to them or third parties
Due to the volume of data CYJAX is collecting for this purpose, we rely on exemptions in Articles 14 a) and b) of the General Data Protection Regulation (GDPR) as it cannot feasibly be verified whether individuals are already aware that their personal data has been exposed, and it would involve a disproportionate effort to notify them and ask their consent for storing this data. CYJAX's processing of this data does minimise the threat to them and potentially mitigate against PII-related attacks that could be carried out against them.
http://www.privacy-regulation.eu/en/article-14-information-to-be-provided-where-personal-data-have-not-been-obtained-from-the-data-subject-GDPR.htm
4.1. Policy for handling marketing emails
If you have expressed an interest in CYJAX's services, we will store your information in our system for email marketing and we will send you information which we believe will be of interest to you:
Your information will not be sold, leased or otherwise made available to another company for their marketing purposes.
All emails will be sent with technology that will not make your email address visible to other subscribers
All emails you receive from us will contain a link where you can unsubscribe from any further contact. If you use this system, your personal data will be deleted from the system for email marketing, and we will stop processing this data for marketing purposes.
Your consent is valid until you unsubscribe or withdraw your consent by contacting CYJAX via email on privacy@cyjax.com.
4.2. Further information
CYJAX has completed a Data Protection Impact Assessment of all data processing activities it undertakes as required by Article 35 of the GDPR, to ensure both that it has legal bases for processing the information, and that this is necessary and proportionate.
Everyone has the right to object to this processing and if you wish to do so, please see the section below titled "Your rights in relation to personal data".
5. Security
CYJAX is dedicated to ensuring that all information is protected against unauthorised access, processed appropriately, and held securely in accordance with the General Data Protection Regulation (GDPR) and Data Protection Act 2018.
Our ISMS (information security management system) is certified to ISO/IEC 27001 demonstrating that we have the appropriate Framework in place to ensure that all our information assets and networks are secure.
All communications and data are secured using end-to-end encryption.
6. Storage
We will make every practical effort to store and process your information in the country in which it was submitted. However, some of our third-party suppliers may be based outside the UK and European Economic Area (EEA), so there may be instances when data is stored and transferred outside the UK or EEA. In the eventuality that data is transferred outside these areas, we have the following safeguards in place:
The country or relevant territory has an adequate level of protection as recognised by the Commission.
Specific contracts approved by the appropriate Commission which give your personal information the same protection it has as if it stayed in the UK or EEA along with effective data controls.
The third-party supplier has met our data security standards and is compliant with our information management security framework.
All data is encrypted both in transit, end-to-end and at rest.
Data is stored within defined retention periods and is regularly reviewed.
6.1. Third parties
We may disclose information to our carefully selected third parties to provide elements of our services and management of these services, such as hosting, invoicing system administration, file management. If the third-party processes data on our behalf, we will ensure that the processor only has the information they require to perform their specific service, and is only entitled to process personal data to our specific instructions.
If we need to transfer your personal information to another organisation for processing in countries that are not located in the United Kingdom, European Economic Area or listed as 'adequate' by the Information Commissioners Office, we will only do so if we have sufficient protections in place to safeguard information, including, where appropriate, contractual terms approved by the relevant regulatory authorities.
Marketing
We periodically appoint agents to conduct lead generating and marketing activities on our behalf. Such activity may result in the processing of personal information where we believe we have a legitimate interest in marketing our goods and services to existing customers and those who have expressed an interest in our services.
Our appointed agent:
Operatix Limited, Reg. UK Co. 07906966. You can contact Operatix Limited and view their privacy policy here. Operatix Limited is registered with the ICO Reg: ZA553077 their Data Protection Officer can be emailed at: dpo@operatix.net
We use HubSpot and Constant Contact for customer relations and marketing. Their data privacy policies can be found at legal.hubspot.com/privacy-policy and constantcontact.com/legal/privacy-notice.
7. Sharing
Any information you provide to CYJAX, or that CYJAX collects, will only be used within CYJAX. It will not be shared with any third parties for commercial gain or sold.
The only other instances in which we would share this information is where we are obliged or permitted to by law, or consent has been given.
8. Your rights in relation to personal data
Under data protection laws in the European Union and the UK, you have certain rights in relation to your personal information. You have the right:
to be informed about the collection and the use of their personal data
to access personal data and supplementary information
to have inaccurate personal data rectified, or completed if it is incomplete
to erasure (to be forgotten) in certain circumstances
to restrict processing in certain circumstances
to data portability, which allows the data subject to obtain and reuse their personal data for their own purposes across different services
to cease/object to processing in certain circumstances
rights in relation to automated decision making and profiling
to complain to the Information Commissioner
to withdraw your consent at any time (where relevant) by contacting privacy@cyjax.com
A full list of your rights under the General Data Protection Regulation (GDPR) is available on the Information Commissioner's Office (ICO) website.
We will handle all requests in accordance with applicable law. However, depending on the right you wish to exercise, and the nature of the personal information involved, there may be legal reasons why we cannot grant your request. If this is the case, we will write to you to explain the reasons why.
9. Access to your personal information
If you are in the UK and wish to request a copy of the personal information CYJAX holds about you, please email our Data Privacy Manager at privacy@cyjax.com.
If you are based in the EU, you can make a data request via our EU Representative here or via email cyjax@willansdps.com.
Requests will be acknowledged within three working days, with the final response and disclosure of information (subject to exemptions) within 30 calendar days.
10. Rectifying, restricting, objecting to processing of, or erasure of your personal information
To exercise your right to rectify, restrict, object to processing of, or erase the personal information CYJAX holds about you, please contact us at privacy@cyjax.com or our EU Representative as detailed above.
A 'cease processing request' from an individual will be acknowledged immediately with an automatic email response stating that CYJAX intends to comply with the request.
For information on the Privacy and Electronic Communications (EC Directive) Regulations 2003, General Data Protection Regulation (GDPR), Data Protection Act 2018 and the Information Commissioner's Office, please follow this link: https://ico.org.uk/.
10.1. Disclaimer
As far as is possible, CYJAX will ensure that information provided on this website is accurate. We cannot accept any liability whatsoever for omission or error. Equally, as we regularly virus-check materials, we cannot accept any responsibility for any disruption or damage that may occur during use of this website.
Links to other websites included on this website do not imply any endorsement, validation, or responsibility by CYJAX as to the content or privacy policies of such sites. We cannot guarantee that these links will work all the time and we have no control over the availability of the linked pages.
11. How to contact us
Questions, comments, and requests regarding this privacy policy are welcomed and should be addressed to privacy@cyjax.com.